Remember that emo phase everyone went through? The one with the black, smudged eyeliner and black, ripped skinny jeans? Yeah, that phase. Chances are, you're still stuck in it, or cringe just at the thought of it. But whether you hate it or love it, we can all agree it was the highlight of our teenage years and with it came some pretty awesome moments we would headbang to, scream about, or just flat out become the savior of the broken, the beaten, and the damned for.
1. The G Note
Watch how the famous emo king himself, Dan Howell, reacts when he hears it here.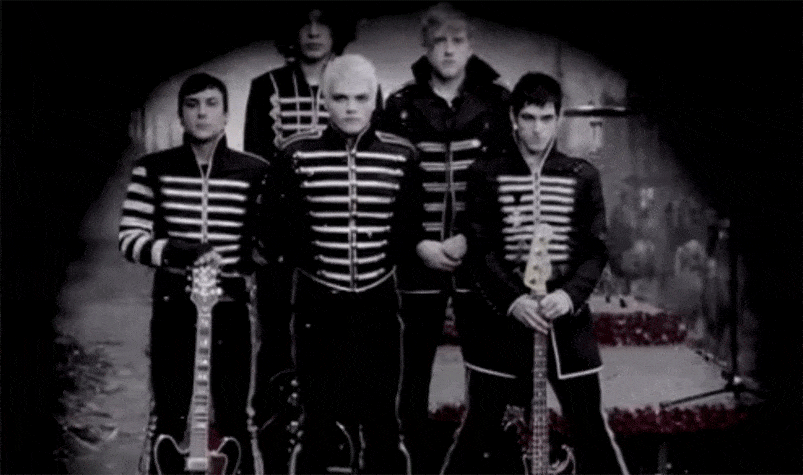 Let's face it, this one note had our eyeliner smudged from crying over it.
2. This scene from Sugar We're Going Down
Pete had both the boys and girls swooning!
3. Dear Maria, Count Me In
I got your picture, I'm coming with you...
4. Hayley Williams' iconic bright orange hairdo
She was THE ultimate girl crush back then. (And kinda still is)
5. The Anthem by Good Charlotte
Listen to it (again) here.
If you didn't listen to this song, did you even have an emo phase?
6. The angsty chorus to nearly every Three Days Grace song
Their songs kinda just made you wanna smash a bottle against the wall. Or punch said wall.
7. Mr. Brightside by The Killers
Maybe destiny is calling you to hear it again here.
It was only a kiss.
8. When Kellin Quinn and Vic Fuentes appeared in the same music video
And in TUXEDOS too.
9. Green Day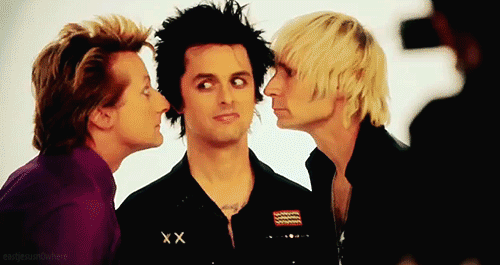 I'm pretty sure they were on every emo (and punk!) kids' playlist.
10. Closing the goddamn door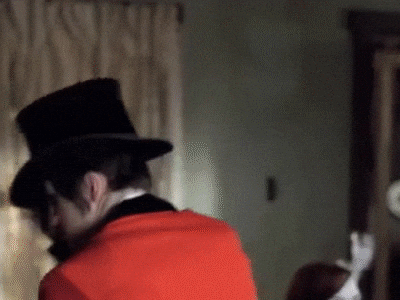 You probably saw this one coming.
11. Check Yes, Juliet by We The Kings
I think Juliet did check yes for this one!
12. Meteora by Linkin Park
Linkin Park has always made amazing music, but this album was something else.
13. When monkeys overtook a Fall Out Boy music video
Monkeys directed Fall Out Boy. That's all I can say.
14. Avril Lavigne and her neckties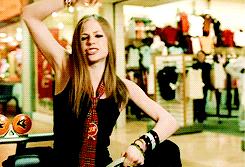 Avril INVENTED the early 2000's necktie fashion.
15. Wake Me Up Inside
Save me! (aggresively tries to do the rap)
Okay, I know there are SO many more iconic emo moments, but that list would be too long cause let's face it, the emo phase is super memorable with all the crazy antics that happened in the early 2000's. So even if you do cringe, you can't deny the fact this phase brought some of the best memories and experiences in your teenage years. Life is like building a house brick by boring brick so we gotta shake it and carry on (Okay, I'll stop with the emo puns now.). Here's to three cheers for sweet emo!