Maison Margiela- possibly most known by the common Sephora-buff as the brand that introduced perfumes that evoke a feeling in time or a place, has sent its models on an industry-changing walk for this Spring/Summer fashion season in 2020. The push towards the mixing of the sexes and the call for models to put more personality into their walk combined in their collection and is working to be a winner in this category, but is possibly not receiving enough credit for it. Here are the yay's and the nay's of Maison Margiela in 2020:
The Good:
The Attitude
Back from the '90s, these models (both male and female) put a little pep in their step with these walks. 10/10 believe others should take note and add more personality to the dull walks that have become more and more popular with the new decade and the rise of the 'Instagram model'. Even more refreshing than the color scheme for this upcoming spring was the men in particular sporting attitude and walking in heels better than half the female population.
The Bags
Although the runway sported many bags, from fanny packs to the small clutch, the design of their newest clutch is so practical and so adorable. The highlights being their patent leather bags ranging from white to bright red with the ingenious handle allowing to perfectly cradle the bag at one's side. Aside from the revamp, the return of the classic large brown crocodile bag made a very brief appearance in the beginning and is set to be every working women's to-die-for bag if they are the ones to try and fit everything they own in it before they leave the house.
The New and the Old
The color scheme of the show and the overall starkness of the backdrop to the show would point to a straight futuristic collection, however, a surprising mix of old 1940's military silhouettes made for a surprisingly satisfying combination.
The Bad:
The Tattered
Some models making their way down the runway may have felt an odd breeze through their pant legs (you can see in previous pictures)... and it might be the huge hole that has been cut through it. Others sported vests with holes in them as well may haven't even noticed, even the most attentive could blink and miss it. What you cannot miss however is the fact that this trend died long ago and should stay there. Not to sound like your parents but... why would you buy clothes that are already ripped?
Whatever THESE are:
They lost me on both of these.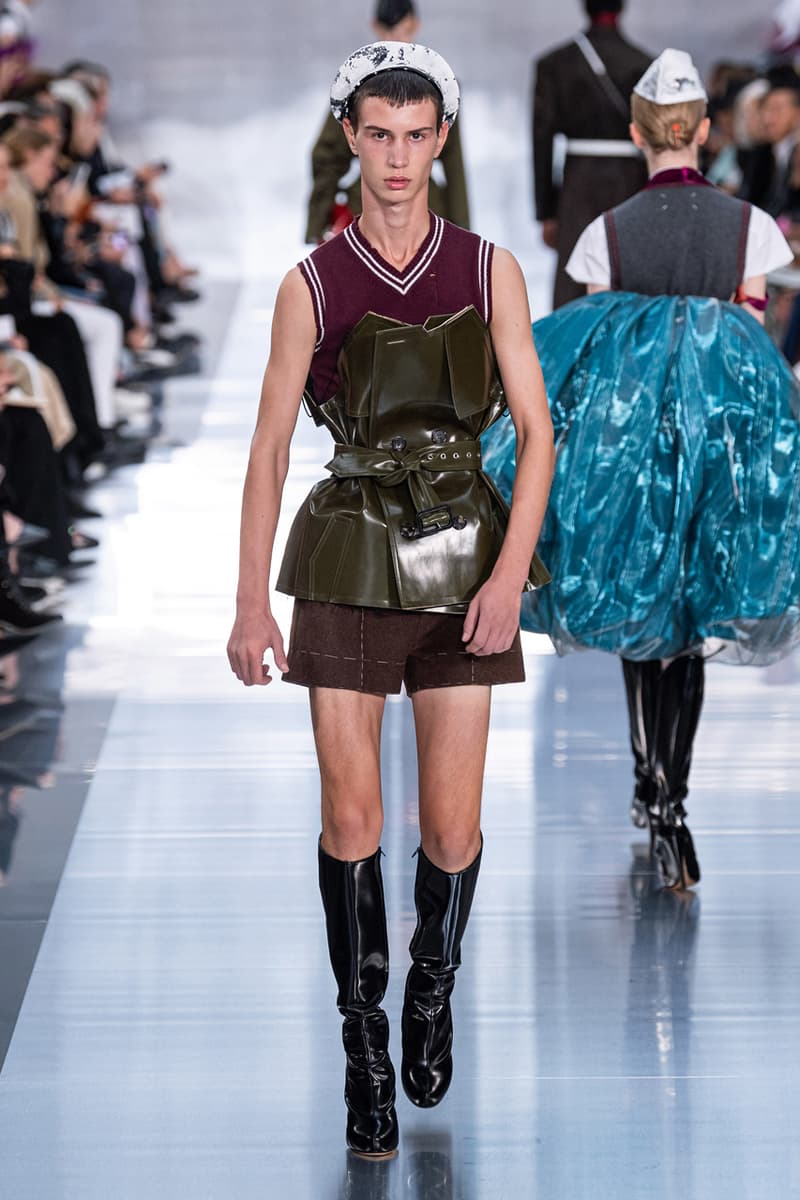 For article suggestions, feedback, comments/questions/concerns, DM @janek88.