I went to Hokkaido last March 2019 and let me just say it was SPECTACULAR. The snow just made everything a hundred times better as well. The food was delicious, there were so many amazing places for sight-seeing, and the weather was perfect for dressing up. Since a part of me is of Japanese lineage, going to Japan really feels like home. I've been to Japan three times now and the place is has always been so familiar yet so foreign to me. The cultural difference is really what sets it apart from the rest of the world. But Hokkaido really took my breathe away the moment I stepped out of the airport. Here's a little history; Hokkaido (北海道) is an island in Japan and is the northernmost part of the country with its capital being Sapporo (札幌市). Hokkaido is filled with wondrous places to visit and experience all kinds of food and activities. So here are a few places that are a must to visit in Hokkaido, Japan.
1. Okuruyama Ski Jump Stadium (

大

倉

山ジャンプ

競

技

場

)
The Okuruyama Ski Jump Stadium is a ski jumping venue located in Chūō-ku, Sapporo. Winter sports events are often hosted here, but when there are no such events, the Winter Sports Museum, Ōkurayama Crystal House and Mt. Okura Observation Platform are usually open for tourists to visit for food, entertainment, and souvenirs. Plus, there's a ski lift that gives you a great view going up and down when you want to head up to the observation platform
This is the area connecting the parking lot to the actual stadium. You have to take an escalator all the way up! And it makes for AMAZING scenery photos!
The view from the ski lift is GORGEOUS btw.
2. Asahiyama Zoo (旭山動物園)
Its in the name, this zoo houses tons of adorable animals including (but not limited to!) pandas, polar bears, and penguins! Located in Asahikawa, this zoo has animals from from all seven continents. They have a ton of cafes and souvenir shops too. The best part is to see the animals during their "Mogu-Mogu" (もぐもぐ) time. Mogu-Mogu is an onomateopia for chewing, so visiting an animal during their mogu-mogu time means you get to see them eat!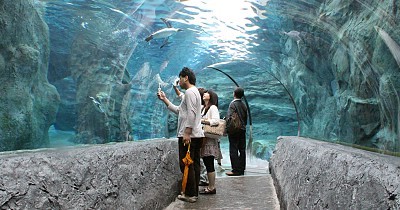 Did I mention they have penguin parades?!
3. Noboribetsu Date Jidai Village (

登別伊達時代村

)
The Noboribetsu Date Jidai Village is a historical theme park in Noboribetsu. The theme park features history of Japan's Edo-period. There are a bunch of attractions such as live performances, games, and of course, food! There's even a ninja maze that tests your wit and inner ninja! The theme park is designed after the early villages in Japan with mannequins inside depicting what early life looked like in Japan!
This is the entrance to the ninja maze! Pretty cool looking if you ask me.
4. Shiroikoibito Park (

白い恋人パ

ー

ク

)
The Shiroikoibito Park is a theme park in Miyanosawa created by the local chocolate company, Ishiya. The company's most popular product is the Shiroi Koibito cookie. The cookie is one of the well-known souvenirs from Hokkaido (Make sure to bring some home!). You can actually view the production process of these cookies in the factory, and you can even make your own in the cookie workshops! There are cafes, shops, and restaurants in the area for people to visit. This theme park looks like a giant castle with lots and lots of adorable décor in the outside area! So there's lots of great photo opportunities!
If you're wondering what this is, its a strawberry cheese parfait from the cafe! It makes for an amazing sweet treat! Plus that little flower inside the jelly in the middle is a pickled cherry blossom, which adds a nice hint of salt to the dessert!
5. Otaru Music Box Museum (

小樽オルゴ

ー

ル堂

)
It's in the name, this music box museum (and store!) in Otaru is a museum where you can view modern and antique music boxes. The inside of the building is absolutely stunning with its majestic lighting and delicate music boxes. There is a wide variety of music boxes ranging from ones shaped like grand pianos to jewelry boxes (and small simple ones too!). The music boxces offer a wide variety of tunes to play and most of them are very calming and soothing sounds or familiar tunes such as the theme song to Beauty and the Beast. Also, they collaborated with Japanese figure skater, Yuzuru Hanyu! So if you're a fan, make sure to pick one up! Though even if you're not a fan, I doubt you would be able to restrain yourself from buying one cause they're just TOO pretty not to get! (I'm guilty of this).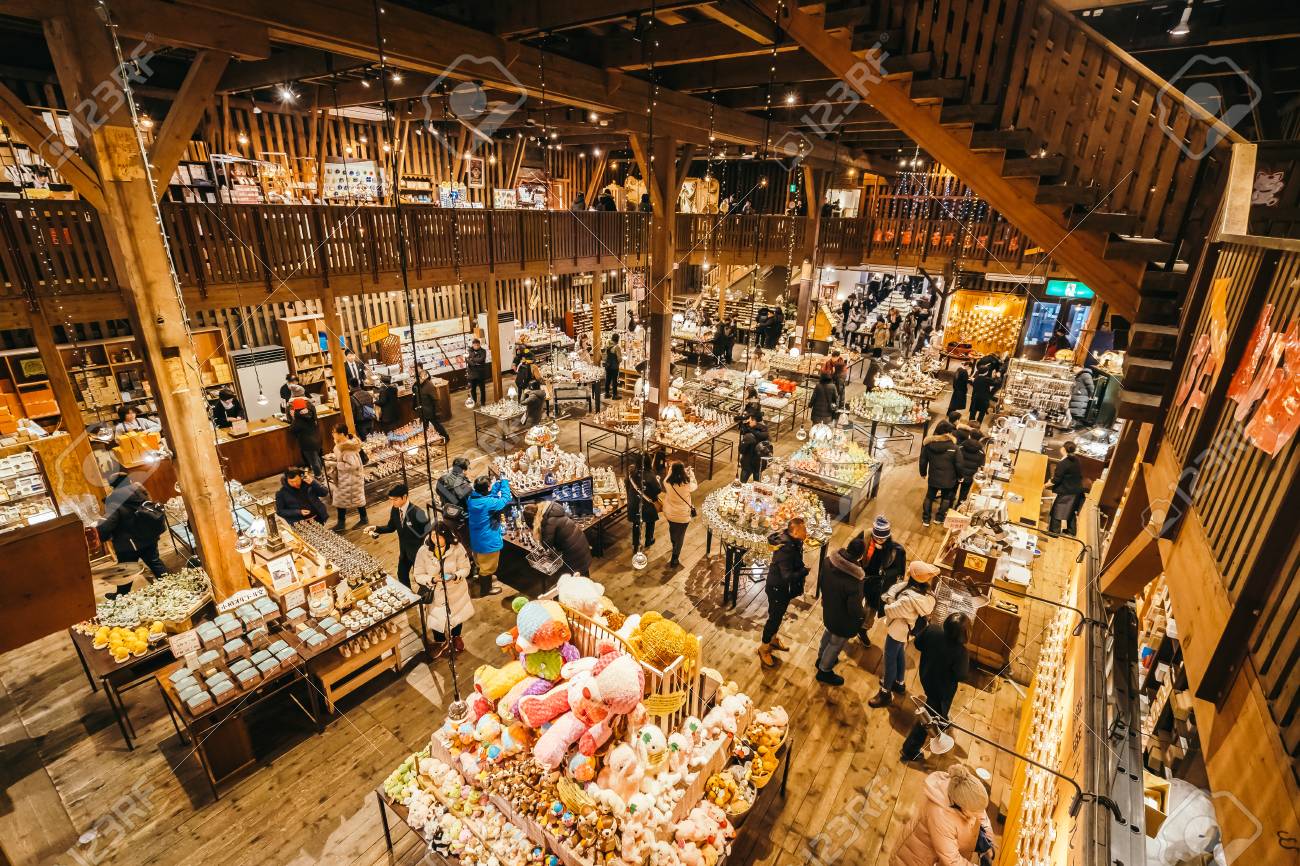 Don't these music boxes look PURRfect?
6. Shikisai No Oka (

四季彩の丘

)
This flower farm in Biei is sure to leave you captivated with its colorful array of flowers during spring, and they have carts and buggies to ride and view the fields! But during winter, they offer snowmobile and snow raft experiences when the fields become a winter wonderland! There's also an alpaca farm that you can visit, along with the feeding park to feed said alpacas. They have ice cream made from real Biei milk and other yummy snacks. And of course, there's a souvenir shop that sells lots of stuff (among those stuff include adorable alpaca plushies!).
Here's what the fields look like during spring!
And here's what it looks like during winter!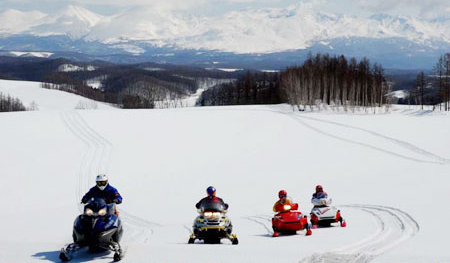 And here's a cute little alpaca plushie from the souvenir shop!
So these are just a few places to go to in Hokkaido. You really gotta explore the place cause there's tons of wonderful sites to visit that would make your vacation PERFECT. Whether you decide to go during winter or spring, you're bound to have a great time!
Also! Here's a tip; explore the FOOD! There's so much delicious, fresh food in Hokkaido! (Especially seafood!)