I did come out with a Part 1 and as I said, I am back with Part 2 which I hope will help with your quarantine blues. The list isn't exhaustive and I am sure there's plenty more to watch but for now, here's a few things that can keep you engrossed.
1. Kingdom (originally Korean but has subtitles in English)
This one is a Netflix original and I guess Netflix originals really raise the bar for quality because oh I was surprised with this one. Usually, shows and movies with supernatural elements like ghouls don't scare me that much as I have watched quite a bit. However. Kingdom has done well to incorporate supernatural elements with the plot, because not once does it make you feel that it's not worth it. The show has plenty of drama and the good part is that it's a healthy dose of thriller mixed with horror. And for the gore-lovers, you're in luck because there's violence, a little over the top, but manageable. Kingdom is a good thriller though there's places where it moves slow but kudos for the drama and environment the show creates.
2. Dark (originally German but has subtitles in english)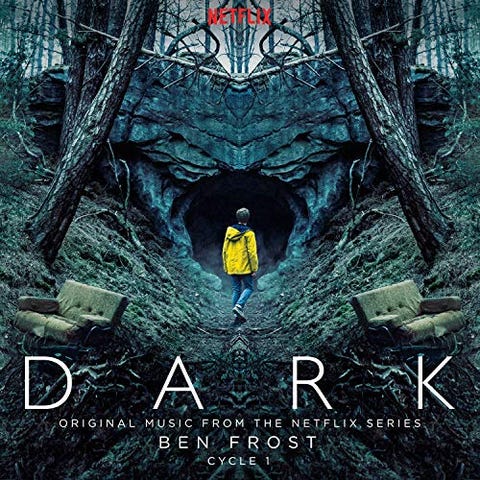 I was looking for shows to watch after 'Stranger Things' but after watching Dark, I would have to say that Dark made a place in my heart. The show starts off a bit slow with the usual running of a small town but the way the show picks up is truly delightful. The first few episodes are a bit slow for those who like episodes that are action-packed but Dark is dramatic and so each episode is content-heavy. And oh! Don't even think of missing any sections of the show if you want to know what's going on with the show. Every arc, every story, every character is tied in so tight that you have to remember what's going to keep track of what's happening in the show. Here's my tip to you guys: Remember what's happening in the show, remember the characters and remember the timelines. This show demands your undivided attention and will keep you hooked for the entirety of the show.
3. Jinn ( originally Arabic but has audio and subtitle options)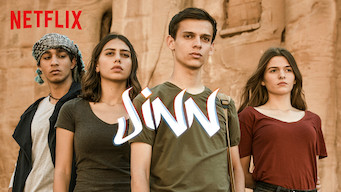 Jinn again has supernatural elements and I assumed this would be a slow show trying to be a horror show but oh was I taken aback! The show isn't a traditional horror show as it's more of a splendid drama. The supernatural elements in the show truly add to the terrifying element but I can't deny that this show is more of a thrilling drama. The story lines are clean and easy to follow which I like with this show. The show keeps you engaged for the most part and if you like romance as well, the romance is a bonus for you guys!
4. A Quiet Place
Movies that involve dystopian environments are honestly one of a kind. This movie is again set in a dystopian setting which is one of the reasons I picked this. Good movies and shows with dystopian settings have the caliber to keep their audience distracted from reality (which, sometimes, we need). The show is fast-paced but has it's chill moments which help the movie not get too heavy. The movie keeps you on the edge of your seat as it's a movie about surviving even when the odds are against you. A chilling thriller and one that will surely keep you hooked.
I know the list is too short because I still have to watch a lot more on Netflix and I got Netflix a couple weeks ago. I hope you guys are doing good and managing well! :)